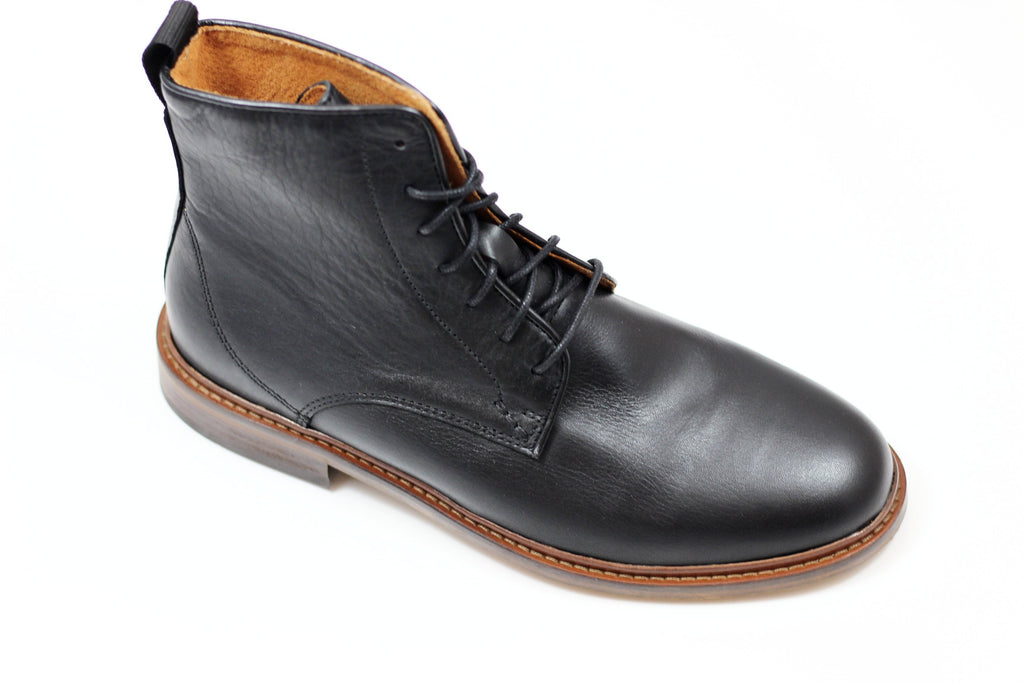 - Shoe The Bear Mens Ned L Boot - Black Leather
- Nice lace boot to dress up or down with anything.
- Leather with leather padded innersole and combination leather/rubber sole.
- Comes in whole european sizes only and runs true to size; if you are a half size please size up. U.S. Men's Size 9.5=Shoe The Bear Size 43.0.
Sizing Chart
| | | | | | | | | | | | | | | | | | | |
| --- | --- | --- | --- | --- | --- | --- | --- | --- | --- | --- | --- | --- | --- | --- | --- | --- | --- | --- |
| American Mens SZ | 4.5 | 5 | 5.5 | 6 | 6.5 | 7 | 7.5 | 8 | 8.5 | 9 | 9.5 | 10 | 10.5 | 11 | 11.5 | 12 | 12.5 | 13 |
| American Women SZ | 6 | 6.5 | 7 | 7.5 | 8 | 8.5 | 9 | 9.5 | 10 | 10.5 | 11 | 11.5 | 12 | 12.5 | 13 | 13.5 | 14 | 14.5 |