Women's Arizona Big Buckle Sandal - White Leather
Birkenstock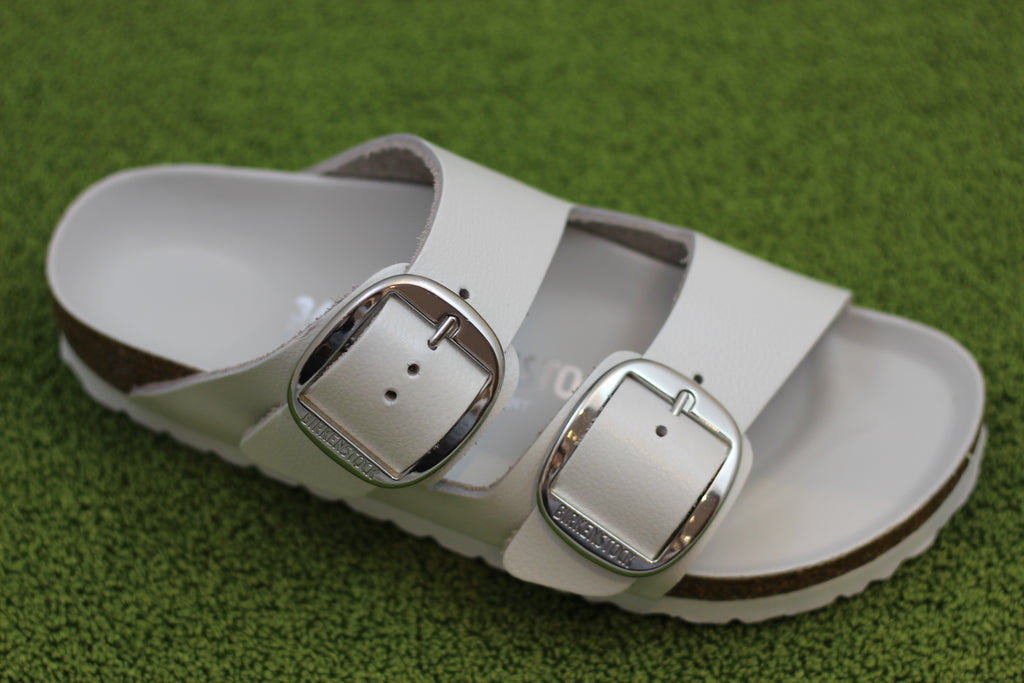 - Women's Arizona Big Buckle Sandal - White Leather
- New dressy Arizona in leather with silver buckle and leather covered footbed.
- Leather upper with leather footbed and rubber outersole for comfort.
- Runs about a half to full size large and comes in full sizes only. This is on the women's narrow footbed. Please size down a half to a full size from your regular size. U.S. Women's Size 8.5 = Birkenstock Size 38.0.
Sizing Chart
| | | | | | | | | | | | | | | | | | | |
| --- | --- | --- | --- | --- | --- | --- | --- | --- | --- | --- | --- | --- | --- | --- | --- | --- | --- | --- |
| American Mens SZ | 4.5 | 5 | 5.5 | 6 | 6.5 | 7 | 7.5 | 8 | 8.5 | 9 | 9.5 | 10 | 10.5 | 11 | 11.5 | 12 | 12.5 | 13 |
| American Women SZ | 6 | 6.5 | 7 | 7.5 | 8 | 8.5 | 9 | 9.5 | 10 | 10.5 | 11 | 11.5 | 12 | 12.5 | 13 | 13.5 | 14 | 14.5 |