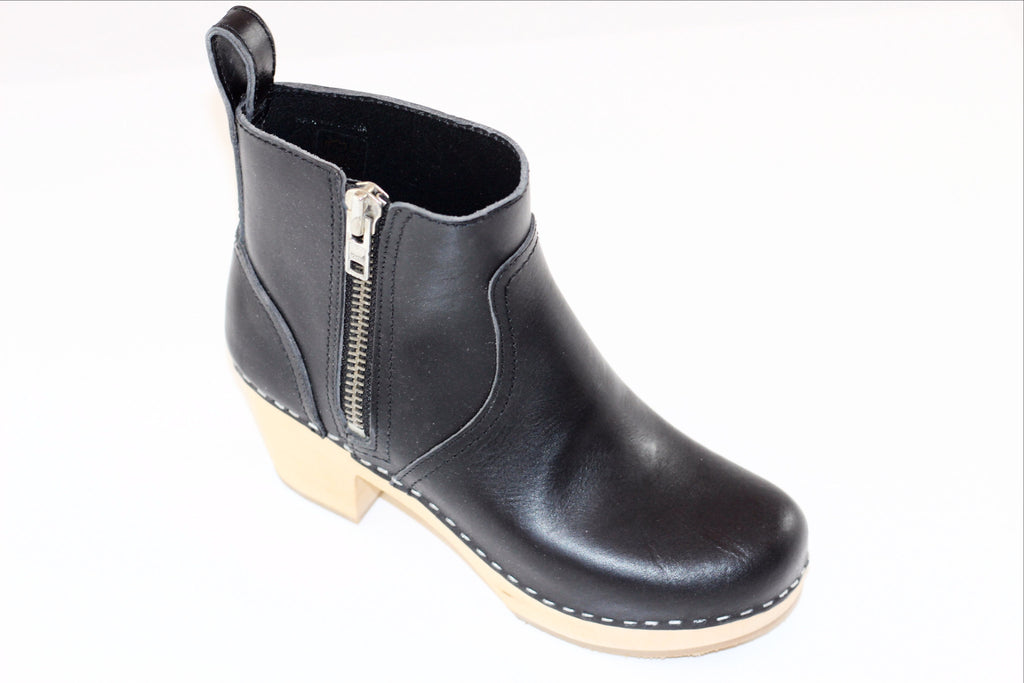 - Swedish Hasbeens Women's Zip It Emy Clog Boot - Black Leather
- Lime wood sole and natural vegetable tanned leather.
- Comes in whole european sizes only. For those with half sizes, please size up to the next size, Women's US size 7.5= Hasbeens Euro size 38. See our sizing chart conversion also.
Sizing Chart
| | | | | | | | | | | | | | | | | | | |
| --- | --- | --- | --- | --- | --- | --- | --- | --- | --- | --- | --- | --- | --- | --- | --- | --- | --- | --- |
| American Mens SZ | 4.5 | 5 | 5.5 | 6 | 6.5 | 7 | 7.5 | 8 | 8.5 | 9 | 9.5 | 10 | 10.5 | 11 | 11.5 | 12 | 12.5 | 13 |
| American Women SZ | 6 | 6.5 | 7 | 7.5 | 8 | 8.5 | 9 | 9.5 | 10 | 10.5 | 11 | 11.5 | 12 | 12.5 | 13 | 13.5 | 14 | 14.5 |