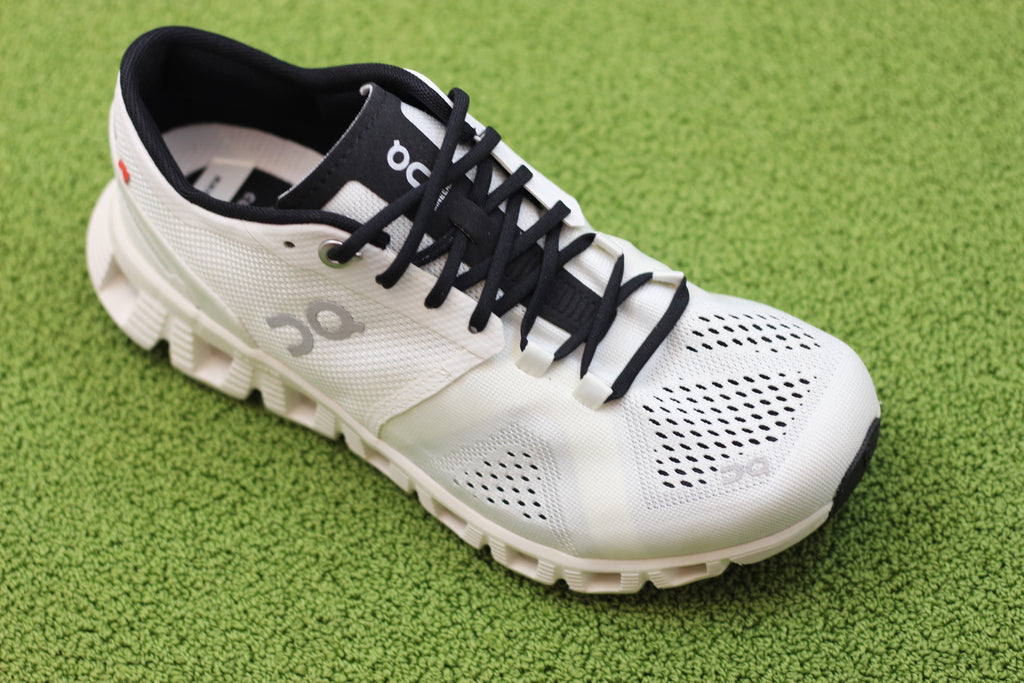 - Mens CloudX Sneaker - White/Black Mesh
- New update to their original running shoe. 
- Mesh upper with fabric innersole and rubber outersole.
- Comes in full and half unisex sizes and runs true to size.
- This item is on sale and is a final sale and not returnable!
Sizing Chart
| | | | | | | | | | | | | | | | | | | |
| --- | --- | --- | --- | --- | --- | --- | --- | --- | --- | --- | --- | --- | --- | --- | --- | --- | --- | --- |
| American Mens SZ | 4.5 | 5 | 5.5 | 6 | 6.5 | 7 | 7.5 | 8 | 8.5 | 9 | 9.5 | 10 | 10.5 | 11 | 11.5 | 12 | 12.5 | 13 |
| American Women SZ | 6 | 6.5 | 7 | 7.5 | 8 | 8.5 | 9 | 9.5 | 10 | 10.5 | 11 | 11.5 | 12 | 12.5 | 13 | 13.5 | 14 | 14.5 |